Enhance your Lumos experience.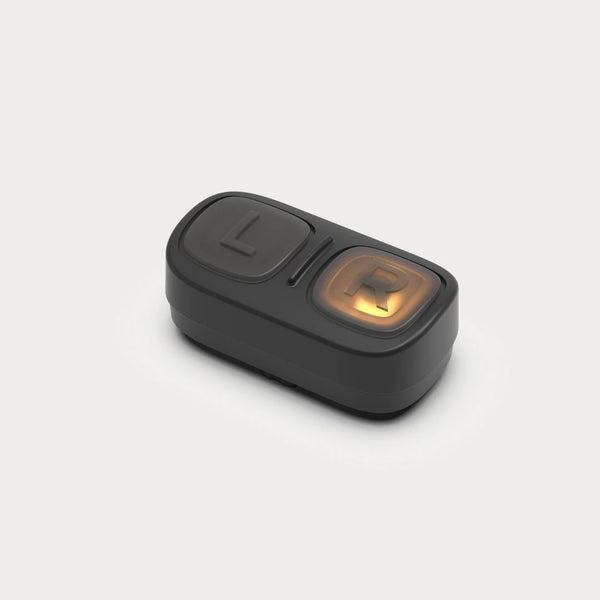 Turn signals
Take away the guesswork by letting traffic around you know which direction you're turning.
Activate automatic brake lights
The Automatic Brake Light feature helps prevent collisions from the rear by warning traffic behind you when you're coming to a hard stop.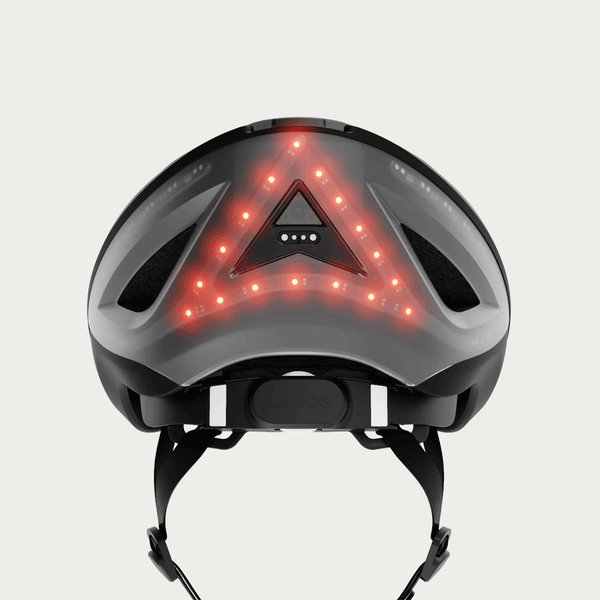 WOW!! Great things come to those who wait!!
Fantastic helmet! Everything I was expecting and more!! Attention to details, even with the packaging as well as instruction. Really client experience oriented. On par with the Apple experience! Classy!!
Great product, great design, simple but effective usability. Hat's off guys!
I Love my helmet
Incredible helmet !
Drivers give me thumbs up on the street
I feel the extra security with the turn signal capabilities
Cheers from a happy customer in Surrey BC
Eduardo, thank you for the great review! We're so happy you love your experience and hope you'll have many safe and awesome rides ahead.
Lumos remote replacement
Wrote in to tell them that the remote I purchased was not working. The response and replacement of a new remote were both quick and fast. Thanks Lumos team for the super quick response.
Thank you Desmond! We're sorry you had this experience, and we really appreciate you brought this to our attention. We wish you many safe rides ahead and please know that we're here if there's anything we can help you with.
Replacement part
I had lost the light control that attaches to the handle bar. I contacted Lumos about the replacement and the response was excellent. They answered my questions promptly and arranged for the purchase of a replacement. I am very happy with the product and the service.
Instructions Sheet
It would help if an instruction or operating sheet was included.